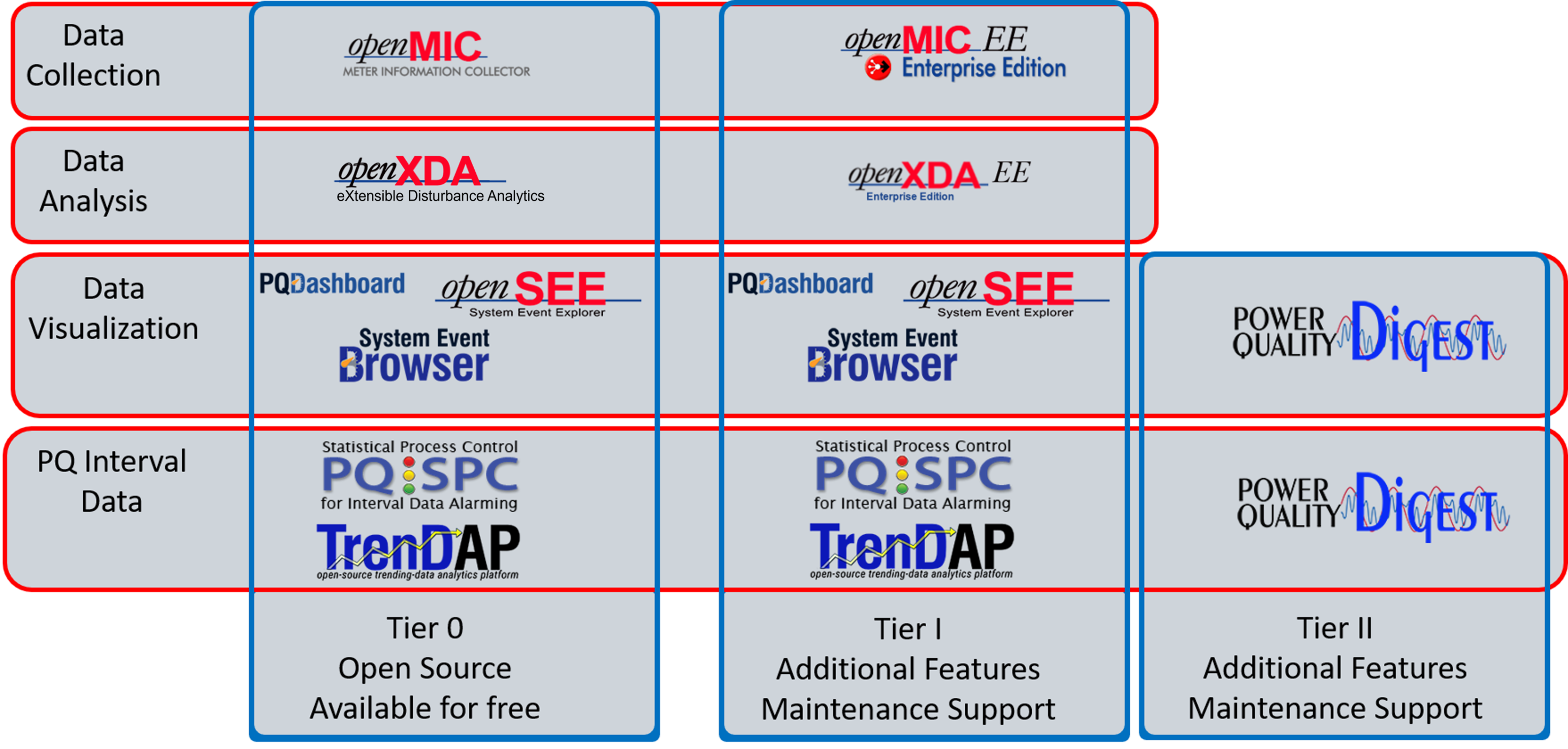 openXDA Suite of Tools
With the openXDA 3.0 Suite of Tools, GPA offers everything necessary to collect, automatically analyze and store event and interval data from digital fault recorders, power quality meters, relays and other substation devices. GPA products cover the range from data collection via data processing and storage to reporting and alerting utility personel.
The major business driver for development of GPA's PQ and disturbance products is the creation of platforms for the open analysis and storage of data regardless of the vendor of the measurement device.
GPA PQ Products
Power Quality Analysis Reimagined